Hiring a Truck or Pickup in time of need can be a hassle. Hiring a Truck/Pickup has always been time-consuming and a matter of hassle due to difficulty in finding a truck stand, bargaining for fare, and that again without the right idea about the fare.
To overcome these problems surrounding hiring trucks and pickups for transporting goods, "Truck Lagbe" is offering the facility of Truck hiring across the entire Dhaka City. As a result, the shippers are:-
Getting the opportunity of hiring a pickup if needed instantly
Being able to hire a pickup at a fixed rate
Due to the facility of being able to hire a truck instantly and at a fixed rate, the system of transportation of goods in Dhaka city has also changed –
The cost of hiring a pickup has been reduced by 15-20% in Dhaka city
Hiring a pickup is being accomplished in less than 1 minute. Whereas a few days ago, you had to go to a stand to book, or immediately go to a stand whenever in need of hiring a pickup, which was time-consuming and costly at the same time.
Since "Truck Labe" is providing the easiest solution in these cases,
let's see how you can hire pickups instantly at a fixed rate via "Truck Lagbe" app:-
1. Download "Truck Lagbe" app from playstore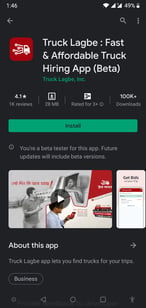 2. Provide your mobile number. You can also Register with Facebook or Google account.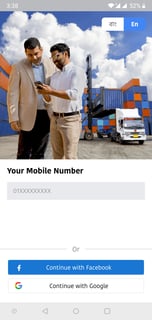 3.Enter the app with the OTP sent to that number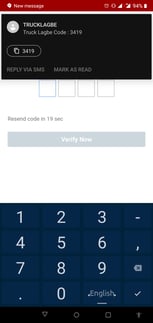 4.Choose load and unload point within Dhaka city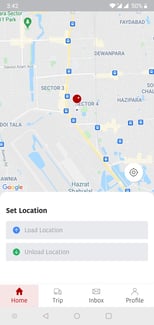 5. Now you will be able to see the fare of 1 ton pickup. Proceed by selecting open or covered van as per your requirement.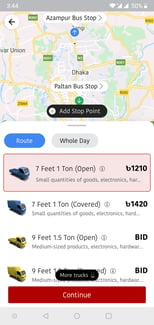 6. Proceed by selecting the "Now" option in the time & date section.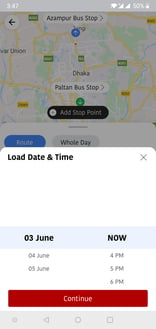 7.Mention product details and select additional services if needed.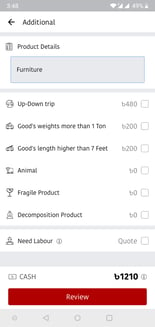 8. Recheck all your information and confirm the trip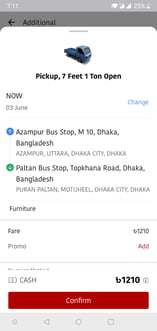 9. A pickup will be booked shortly. Then talk to the truck owner directly on the phone and let them know the details of the trip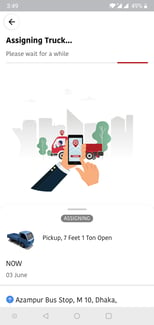 In this way, you will be able to easily hire a pickup using the "Truck Lagbe" app at any time when needed.
Learn how to book a truck from anywhere in the country
Download Truck Lagbe app