Refrigerators play a big role in your home's daily food storage. In addition to food storage, there are various uses of refrigerators that also affect your cooking and food habits. We are all aware that a refrigerator is an important investment. Similarly, you will find many types of refrigerators in the market at different prices according to the demand of each person. So, before purchasing a refrigerator, you should consider a variety of factors. You can keep the following things in mind:
Required Space:
The first thing you need to know before buying a fridge is whether there is enough space in the house for the fridge of your choice. When opening the fridge, care should be taken so that the door does not hit the wall. Similarly, a 1-inch space should be kept at the back and side of the fridge for ventilation. It is also necessary to consider whether the entrance is big enough to fit the refrigerator.
Fridge Pricing:
The budget should also be kept in mind while choosing a fridge. Because it depends on the budget what kind of fridge you should buy. You also need to consider what kind of benefits you want in your fridge. There are different types of refrigerators in the market at different prices. So before you go shopping, determine how much you can afford.
Types of Refrigerators:
Before buying a fridge, you should know what style of fridge you want for your home. So before going to the store, find out what your options are.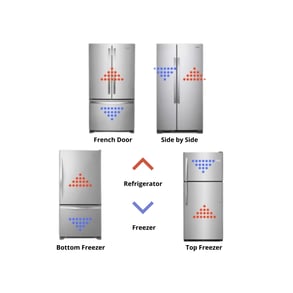 French Doors: Two doors open to the outside, and the freezer is placed on the bottom side.
Side by side: The two doors open to the outside, and the freezer and fridge are placed next to each other.
Top freezer: The freezer is on the top, and the fridge is on the bottom.
Bottom freezer: Freezer bottom, fridge top.
Fridge Capacity:
It is also important to know the required storage capacity for your refrigerator. The preferred capacity of your refrigerator should be based on the number of members in your family and the eating habits of each member of your family. If you are a bachelor then a single-door fridge is perfect for your home. If you have a family then you definitely need a fridge with extended capacity.
Energy Rating:
Energy rating should be considered when buying a fridge. The Energy Star label indicates how much energy your refrigerator might consume and whether it is environmentally friendly. So the higher the energy rating of the fridge is, the less energy you are consuming and saving more money. So when buying a fridge you should look at a good energy star rating.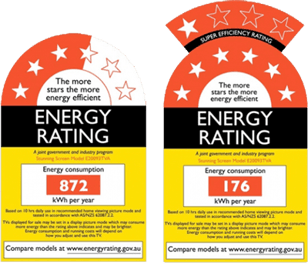 Visit and List Down Electronics Stores and Online Sites:
Another factor to consider when purchasing a refrigerator is where you should buy it. You have two options. You can buy from any electronics store or from online sites if you want. It is better to make a list before buying. As there are price differences everywhere, you should research before buying a fridge. Walton, Samsung, Singer, Jamuna, and Kanka are just a few of the good brands which you can consider.
The refrigerator is a very important home appliance for every home. So the factors described above should be considered. Also, while planning to buy a new refrigerator you should consider a few more factors such as defrosters, compressor, and the available features. You can also transport your refrigerator using the "Truck Lagbe" app after buying it.