In Bangladesh, various development projects are currently underway and initiatives are being taken to implement more projects. This time a large part of the budget of the country's development projects is being invested in the transport and communication sector.
In the budget of the 2021-22 financial year, 27.35 percent of the annual development program has been allocated to the transport and communication sector. There are also some mega projects like Rooppur Nuclear Power Plant, Padma Bridge, and Matarbari Deep Seaport in progress, and some more projects are going to be launched across the country. The demand for logistics services is increasing due to the recent surge of various development projects across the country. And the transportation system plays one of the key roles in an effective logistics service.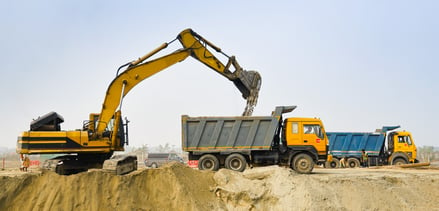 To keep the transport services of various mega projects and development projects in the country uninterrupted, digital truck rental platform "Truck Lagabe" has launched project logistics services across the country. Apart from providing regular transportation service for two of the major projects of the Bangladesh government, Rooppur Nuclear Power Plant and Rampal Power Plant, Truck Lagbe is providing corporate support and transportation service to move various types of construction goods including stones, sand, soil etc. required for myriads of development projects in the country.
Meanwhile, the project logistics team of Truck Lagbe is working to expand operations in segments like heavy machinery, poultry feed, cement raw material, fertilizer and coal.This makes it easier to provide timely logistical support, and digitized transport services for any large and medium type of project than conventional transport services.
One of the major problems amidst the rapid implementation of various development projects in the country is the lack of professional transport services. Also the absence of digitalization in the transport system is holding this sector further behind. The project logistics service of Truck Lagbe is working as a one-stop solution to all these, by providing the following services to ensure logistic services in various projects in the country-
Professional and Digitalized Logistics Service
All type of Dump Truck, Open Truck and Trailer required for the project
Dedicated Key Account Managers
24-7 uninterrupted customer service
Verified Truck and Driver
Truck Lagbe's Project Logistics Service is now operational across the country; in order to avail any type of project logistics service, contact us directly at this number -09638000245 or send an email at customercare@trucklagbe.com
Reference:
1. Link