In order to sustain success in truck business, regular monitoring of the trucks is required. When transporting goods, it is important to keep in mind when and where the truck is, when the driver is taking the brakes etc. to deliver the goods to the destination on time and safely. You will know all this better when you have a GPS tracker installed on your truck.
And this task will become much easier if you can take trips for your truck or pickup as well as track your location using one app. To give you this advantage, "Truck Lagbe" has come up with "TL Tracker"; using this tracker, you can see the location of your vehicle from the "Truck Lagbe Owner" app at any time.
To avail the service of TL Tracker, contact us directly at – 09638000245
If you have TL Tracker installed on your truck, you can take the service by depositing a fee from the app. You can avail 2 types of TL Tracker packages-
| Packages | Price |
| --- | --- |
| 1 Month Package | 200 Taka |
| 12 Month Package (Save 400 Taka) | 2000 Taka (For limited time) |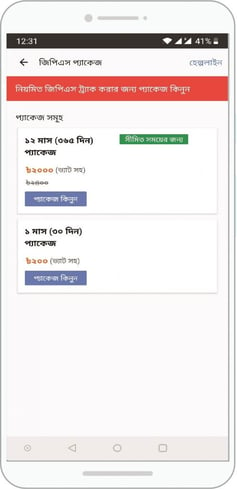 If you are already using TL Tracker, or have a new TL Tracker installed on your truck, you can purchase the package according to the procedure shown below.
1. Go to the menu option and press "আমার ট্রাক"-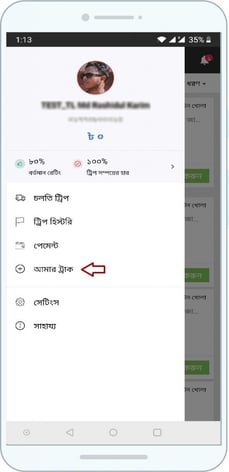 2. You will see such option for the truck for which you purchased TL Tracker-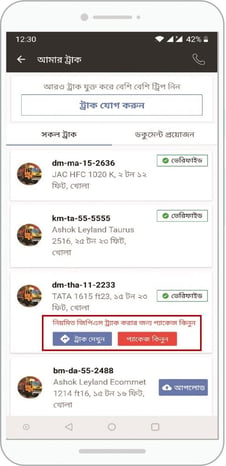 3. Press "প্যাকেজ কিনুন"-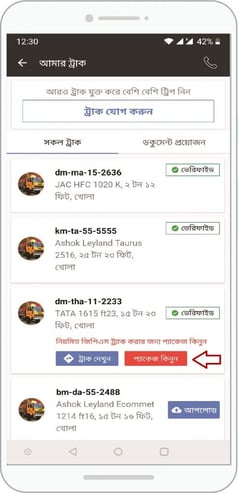 4. Choose the package that you want to purchase-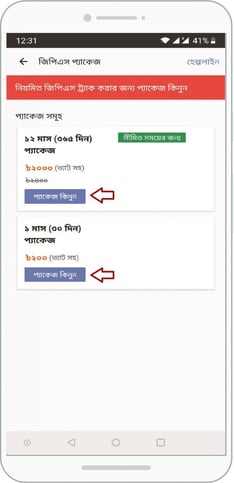 5. In order to confirm the package, press "নিশ্চিত করুন"-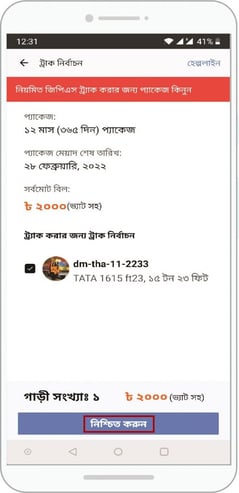 6. Check the details and press "পেমেন্ট করুন"-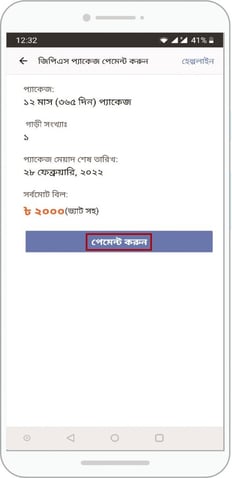 7. If you want to complete payment via bKash or Nagad, press mobile banking option-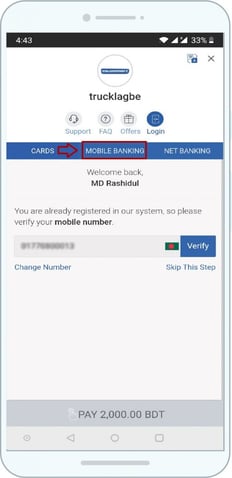 8. Choose your medium of payment-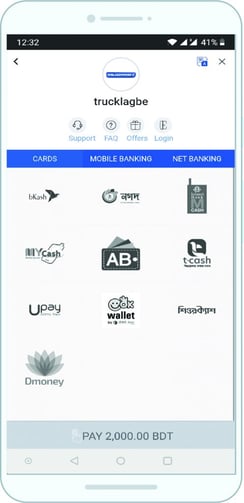 9. Confirm using the number associated with a mobile banking account-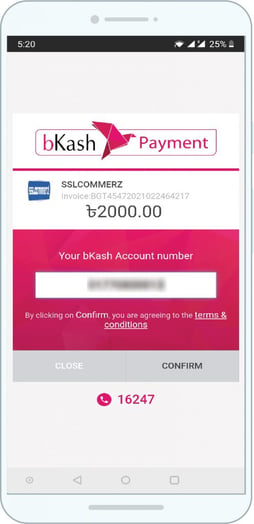 10. You will get a verification code in your mobile number; use that number to confirm-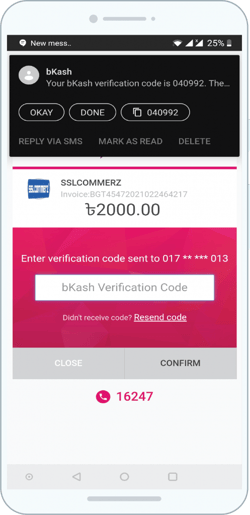 11. Once you provide your account pin number, your package purchase will be completed-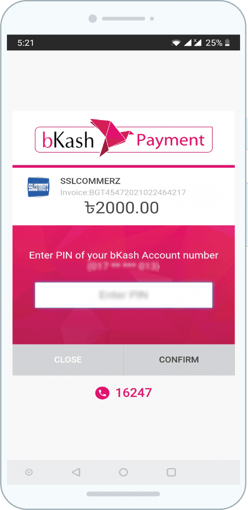 After completing package purchase, you shall be able to directly track your truck or pickup all the time from the "Truck Lagbe Owner" app.
In order to track your GPS enabled Truck, follow the directions below –
1. Go to "আমার ট্রাক" option-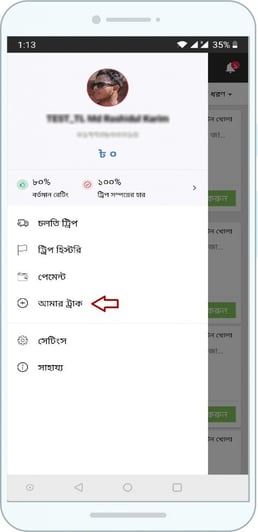 2. Press the "ট্রাক দেখুন" option on GPS enabled truck-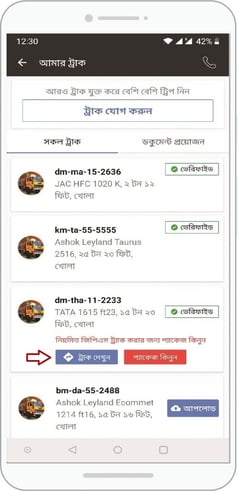 3. You will be able to see your GPS enabled truck here, Click on the truck to see the exact location-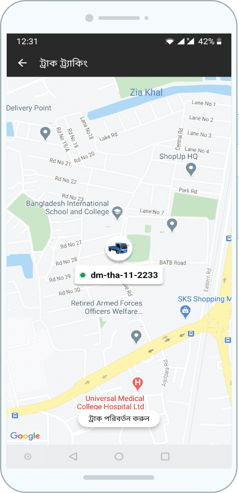 4. Now see the location of your truck directly from Google Map-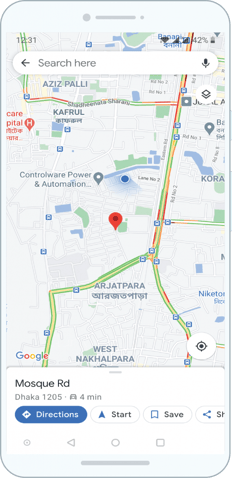 This way you can easily take regular trips from the "Truck Lagbe Owner" app from now on and also track the location of your truck constantly.