Truck Lagbe has introduced Bangladesh's first trusted online used/old truck buy-sell platform. To keep the wheels of your business moving, Truck Lagbe provides the opportunity to buy-sell used/old trucks without any hassle.
Let's see how you can buy trucks on Truck Lagbe app -
First open Truck Lagbe owner app and click on Truck Buy/Sell option.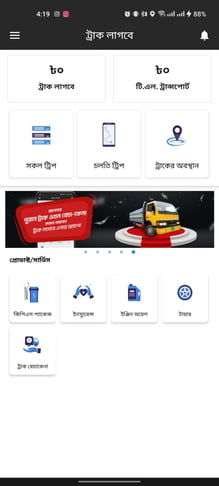 Here you can see pictures with names of some trucks. Besides, you can select the trucks according to brand, condition and location from filtering options.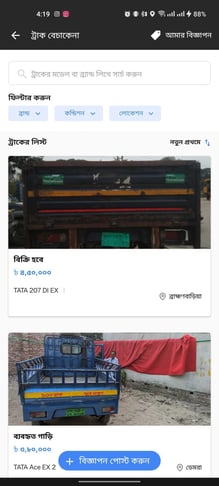 Also, if you want to find a truck with a specific brand, you can search from the search option.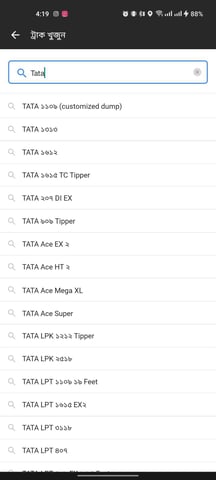 Click on the name of the truck from the list or search option to see the details of any truck. Here you can see the detailed information of the truck.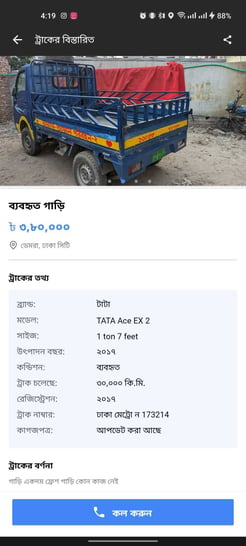 Now you can call the truck seller directly from the "Call" option.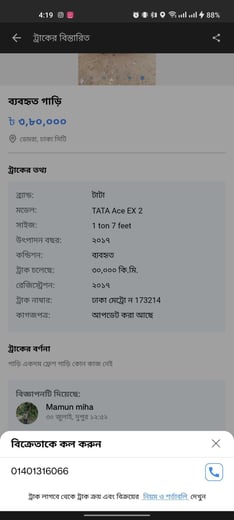 If everything goes well with the seller, before buying the truck take care of all the necessary documents.
On this platform you can also sell trucks if you want.
So without delay download Truck Lagbe owner app now:
https://play.google.com/store/apps/details?id=tg.truckowner&hl=en&gl=US